I've just released a new chapter in Sophie's Hot Vacation, available for the "Early access to spinoff games" tier. 
In this chapter, Tara wants Sophie to take photos of her to show her fiancé, & Sophie continues the strip for you that she started on the plane. 
This chapter DOES contain nudity - if you choose the correct options! 
You can get Sophie's Hot Vacation for Android here: https://www.patreon.com/posts/48092315 
Here's a preview from Chapter 3:

...and here's some photos from the previous chapters: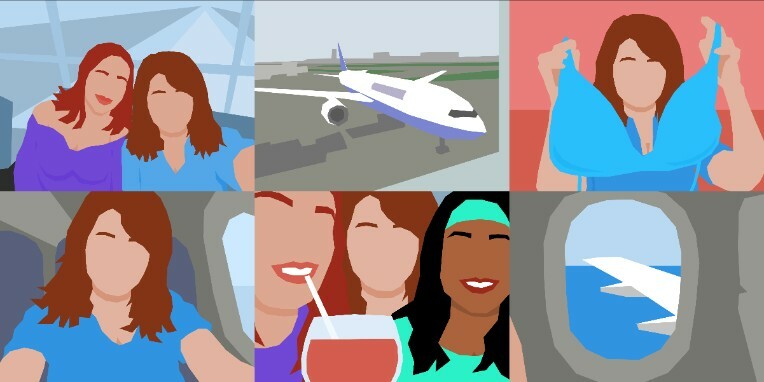 Nudist beach
Drinking at the nightclub
Photoshoot
I've ben working on Day 12, & have loads of brand new selfie images. 
This is coming soon, but not available just yet. I just wanted to let you know I was working on it! 
Here's some (non lewd) images:

When Day 12 is ready, it'll be available here for Early access patrons: https://www.patreon.com/posts/41889614